Quite a few faculty members have asked about hiding courses in Blackboard.
Depending on the number of courses you teach, you may have 10 or more courses (spanning various semesters) on your Blackboard homepage.
After logging in to Blackboard
Click on the 'sprocket' on the top right of the module.
Personalizing Your Course List
Select (really Un-Select) Courses you don't Want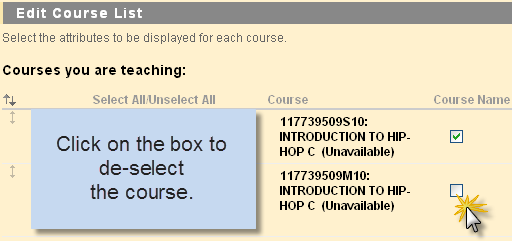 Un-select the course(s) you don't want on the front screen.
Voilà -- It's Gone!
If you need further help, please call the 24 hour Blackboard helpline at

202-274-5665

or toll free: 877-736-2585.